27th Annual Advances in Diagnosis and Treatment of Sleep Apnea and Snoring
Live Stream
Course# MOT22003 
February 18 - 19, 2022
Course Directors
Andrew Goldberg, MD, MSCE
Professor and Vice Chair,
Department of Otolaryngology –
Head and Neck Surgery
Director, Division of Rhinology and Sinus Surgery
University of California, San Francisco
San Francisco, CA
Eric Kezirian, MD, MPH
Professor and Vice Chair,
USC Caruso Department of Otolaryngology –
Head & Neck Surgery
Keck School of Medicine of the
University of Southern California
Los Angeles, CA
Richard Schwab, MD
Professor, Department of Medicine
Chief, Division of Sleep Medicine
University of Pennsylvania Medical Center
Jolie L. Chang, MD
Associate Professor of Otolaryngology -
Head and Neck Surgery
Chief, Division of General Otolaryngology -
Head and Neck Surgery
Chief, Division of Sleep Surgery
David M. Claman, MD
Professor of Medicine
Director, UCSF Sleep Disorders Center
Course Highlights
Faculty includes international leaders in Sleep Medicine and Sleep Surgery
 
New developments in Treatment of Sleep Apnea and Snoring
Custom PAP Masks • COVID and Sleep • Telemedicine in OSA • Home and In-hospital Sleep Studies • Hypoglossal Nerve Stimulation • Novel Surgical Techniques • Transoral Robotic Surgery (TORS) • CPAP Tracking Systems • AutoPAP • Obesity Treatments - Diet, Medication, and Bariatric Surgery • Oral Appliance Therapy • Driving and OSA • Upper Airway Evaluation • Drug-Induced Sleep Endoscopy (DISE) • Complementary and Alternative Medicine • OSA in the Elderly • OSA in Women and Pregnancy • Sleepiness and Narcolepsy • Insomnia and Periodic Limb Movements • Pediatric OSA • Obesity-Hypoventilation Syndrome • The Future of Sleep Medicine • Wearables • The Role of APPs
 
Lectures, Panel Discussions, Keynotes, Surgical Technique and Medical Breakout Sessions, and Lightning Rounds
Target Audience
This continuing medical education activity is intended for the physician in Sleep Medicine, Otolaryngology-Head and Neck Surgery, Pulmonary Medicine, Oral and Maxillofacial Surgery, Dentistry, Family Practice, Internal Medicine, Cardiology, Neurology, Psychiatry, Anesthesia, and Geriatrics. Nurse practitioners, physician assistants, sleep respiratory therapy technologists and nurses will also find practical value by attending this program.
 
Objectives
Upon completion of this course, participants will be able to:
Apply new developments in the pathogenesis, diagnosis, and management of patients with sleep disorders and sleep disordered breathing;
Assess new, alternative, and established medical and surgical treatments for sleep apnea and snoring;
Evaluate the advantages and disadvantages of home versus in-laboratory sleep testing;
Assess the cognitive and neurological consequences of sleep apnea and sleep deprivation;
Assess future developments in medical technology and how they will impact their practice;
Improve patient assessment of sleep apnea and snoring using imaging;
Provide new information to patients regarding the association between obesity and obstructive sleep apnea and the outcomes of medical and surgical treatment of obesity.
LIVE STREAM MEETING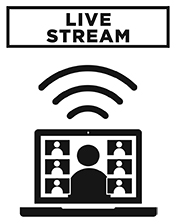 This course will be offered as a live interactive virtual conference.  Login instructions along with the digital syllabus will be shared with attendees a week before the meeting.  Included in your registration fee is access to the course recordings on demand for 30 days after the course.  You must tune in to the conference in realtime in order to claim CME credit for attending.